The massage balls are a product to perform myofascial release sessions and stimulate muscle tissues that are injured with damage associated with muscle contractions due to an overload of tension on them.
These balls are completely safe massage tools and should be applied with progressive pressure as the person gets used to a "pleasant pain" that generates relaxation benefits and muscular wellbeing.
What are myofascial massage balls and what types are there?
They are small balls that are used to obtain all the benefits of a good massage in a short time. They are used to relieve some muscular aches and pains caused by high muscular tension.
Smooth balls: These soft, resilient massage balls are ideal for removing muscle knots in people who frequently engage in intense sporting activities. Whether gliding or pressing, they relieve tension in trigger points that are difficult for the massage roller to reach.
Spiky balls: these are more resistant and the spiked shapes achieve a greater depth in the massage without causing damage to the tissues. Massage should be started with pressure and then gliding until the body adapts to the spiky shape of this muscle overload pain relief tool.
Peanut-shaped balls: with this type of massage ball, bilateral stimulation is obtained, especially on the back and pectorals, where it is not advisable to offer stimulation only on one side of the ball. They are also used to stimulate the back muscles close to the vertebrae, as they should not receive this type of massage.
Grooved balls: these have different shapes and holes on their surface that simulate the shape of fingers. This is a quality that allows greater myofascial relaxation and offers more realistic stimulations on the skin. Its material is flexible and adapts to surfaces that are difficult to access.
Vibrating massage balls: they do not require strong pressure on the body because they vibrate and relax the fascia and muscle fibres. The vibrations improve blood circulation, which brings more oxygen to the muscles.
Bestseller
What are the health benefits of using myofascial massage balls?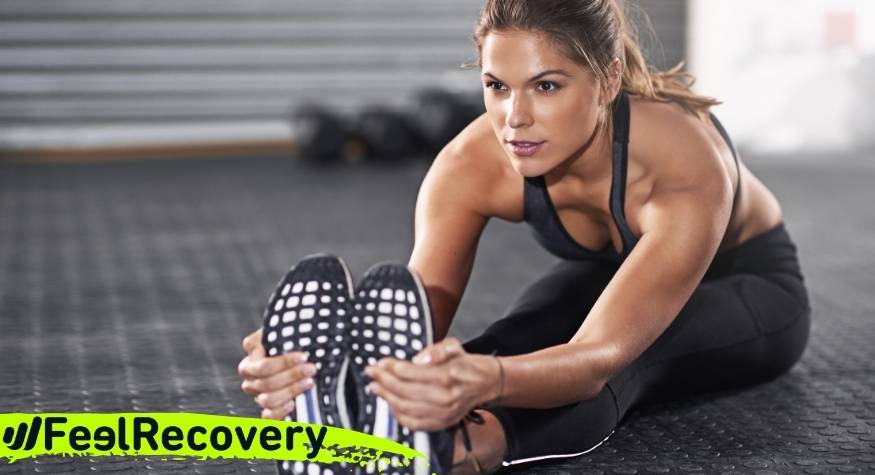 Reduces overload: whenever you overexert yourself physically, your muscle fibres will be strained and exhausted. These massage balls are ideal for releasing that extra tension that causes pain by treating the trigger points that are formed by this excess.
Relief contractures: the more minor the contractures, the faster they will give way to massage with these tough balls. By means of strokes and pressure, the muscle fibres relax until the tension is eliminated and localised pain is reduced.
Controls muscle shortening: when people have inappropriate body postures, the muscles become tense and shorten, this causes the fibres to take up positions that limit people's mobility. Massage balls make recovery better and last longer.
Increases blood circulation: the balls stimulate the dilation of the vessels and veins, this makes the blood circulate better in the body and there is a greater amount of nutrients in the muscle fibres. These balls reduce swelling in the lower limbs due to vascular problems.
Injury prevention: when you massage exhausted muscles with balls, you allow them to recover better from these episodes of exhaustion and prevent injuries from becoming more complicated due to carelessness. Increased blood flow strengthens the muscles and makes them more resistant to injury.
Myofascial release: this release is to relax the connective tissues that lie beneath the skin and cover all the organs of the body. Massage balls prevent stiffness and difficulty in body movements.
What are the side effects of using massage balls every day?
Stress relief: the daily application of massages makes the body stay relaxed for longer, this feeling of well-being is reflected in the mood of people who receive this type of stimulation with massage balls.
Improves joint movement: although this type of massager is not designed to be applied to the joints, when you work the muscles, tendons and ligaments, you make them work properly and the work on the joints is not forced.
It prepares the muscles: although the function of these balls is to treat minor aches and injuries, when you give them short strokes before training it is as if you were warming up the muscles. It is an ideal complement to prepare muscles that may be affected by intense training.
It regulates the metabolism: with all the changes they generate in the circulation, in the long term these balls achieve a better metabolic function in the organism, thus generating cellular adjustments that accelerate recovery.
Avoid using them during pregnancy: it is not advisable to massage areas such as the abdomen and lower back with these balls at any stage of pregnancy. They can only be used on the extremities when recommended by a doctor.
Contraindicated for open wounds: Cracks in the skin and tissues should be treated clinically, so do not control pain by massaging with the use of these special balls.
Do not use for serious injuries: in case of fractures, sprains and dislocations it is better to use ice if the pain is tolerable, then you can use these massage balls as a recovery therapy.
Contraindicated in oncology patients: in case of requiring the use of this type of products in cancer patients, it is better to have the guidance of a specialist.
What kind of ailments or injuries can be treated with trigger point massage balls?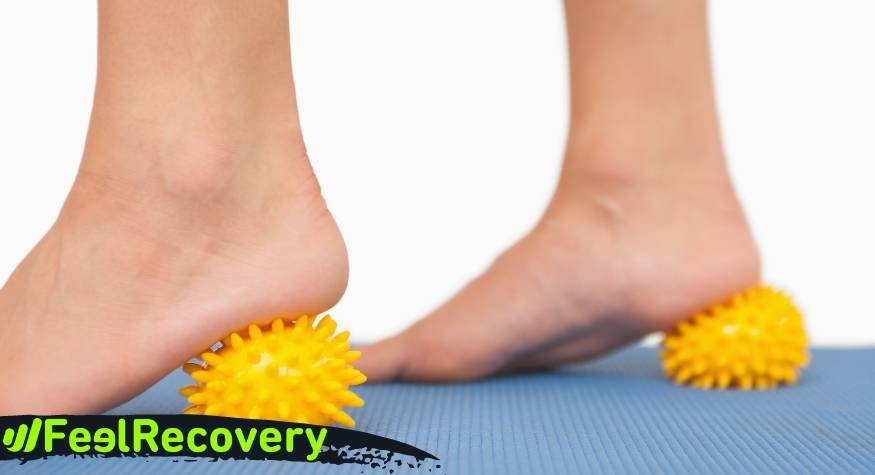 These are the mild injuries and conditions that can be treated with massage and the use of these body stimulation balls:
Plantar fasciitis.
Myofascial tension.
Muscle contractures.
Body fatigue.
Some back pain.
Tissue stiffness.
Trigger points.
Vascular problems.
Cramps.
Mental stress.
Etc...