If you're like most people, you' ve probably used microwavable heat packs. These bags have incredible health benefits, being able to alleviate the symptoms of various conditions.
Here we bring you the best alternatives to wheat bags for pain relief. These are very useful products with which you can apply cold or heat for therapeutic purposes. But first, let us explain the benefits of heat bags. Here we go!
What are the health benefits of wheat bags for heating in the microwave?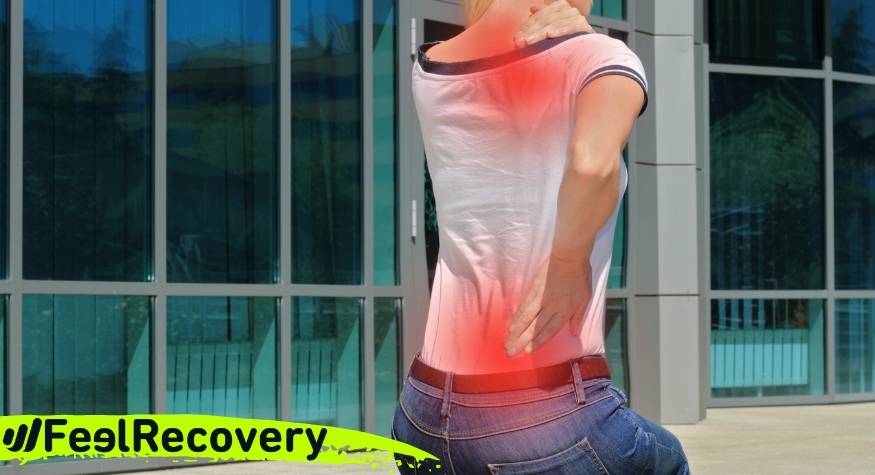 Microwavable wheat bags are ideal as therapeutic elements. They are ideal for thermotherapy (therapeutic application of heat). All you need to do is heat the bag in the microwave and place it on the affected area of the body.
Applying the hot wheat bags has the following benefits:
Promotes circulation: The therapeutic application of heat generates vasodilation, i.e. the dilation of blood vessels. This increases blood flow, thereby increasing the supply of oxygen and nutrients, and helping to eliminate CO2 (carbon dioxide) and waste substances.
Pain relief: Heat produces a significant reduction in pain in the area where it is applied. This is possible because high temperatures activate heat nerve receptors and can inhibit pain receptors.
Relaxing effect: It produces muscle relaxation, relieving any tension or contracture. In addition, thermotherapy is believed to cause the release of endorphins, which contributes to the reduction of stress.
Improves muscle elasticity: When muscles and other tissues are warmed up, they can stretch more easily. This helps prevent injury such as a strain or sprain.
In this way, hot packs can be used as an adjunct in the treatment of various conditions. Thus, they help to relieve the symptoms of back pain, neck pain, myalgia (muscle pain), contractures, etc.
However, we should mention that the therapeutic application of heat should be avoided in case of acute injuries during the inflammatory phase (first 48 hours). This is because high temperatures increase inflammation. Likewise, the vasodilatation caused by thermotherapy is counterproductive in case of bleeding disorders.
Bestseller
I liked everything except it wasn't long enough to wrap around your neck.I can't sleep without one on my shoulder.
Great product for getting the heat where it needs to be. I hear it up for 3 minutes in the microwave and put it in my bed while I prepare for sleep. Warm feet/fast asleep.
I bought for my 94 year old mother and she liked.
Brilliant - Great item thanks
Chuffed - Excellent, good strong lavender scent and great material!
Item as described - Item as described
Great value product - Smells great and helped to relieve my period cramps , great price too and the fleece cover makes it nice to cuddle 🙂
Greay - Lovely quality well made and smell of lavender
Soothing - Helps my dodgy knee
Good product - Great item. Arrived on time. Would purchase again.
What other alternatives are there to apply cold or heat to reduce all types of pain?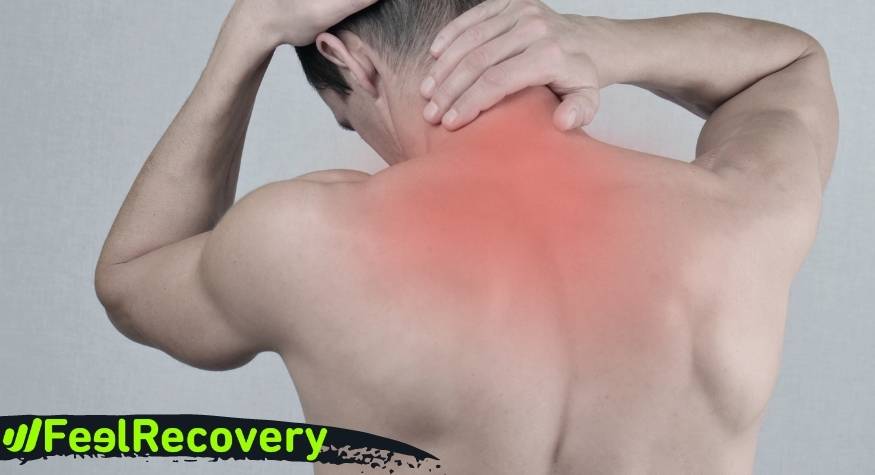 There are several alternatives to microwavable heat packs that you could use therapeutically. In this segment we will show you some very useful items to apply cold or heat for pain relief.
Pay close attention and choose the product that best suits your needs:
Reusable hot and cold gel packs
These are packs filled with a gel with thermal properties ideal for thermotherapy and cryotherapy. This gel consists of a non-toxic substance. They can reach high and low temperatures and retain them efficiently for a long period of time.
These gel ice packs are very easy to use and you can use them over and over again as they are reusable. They can be heated in the microwave or cooled in the freezer depending on what you need. In addition, many of them come with a protective cover to prevent skin burns.
Heat slippers and boots
These are heated slippers or boots that keep your feet at a comfortable temperature. They are the ideal footwear for your feet to recover from exertion or an ailment, and to protect them from the cold. They are very comfortable and come in different designs, from the most striking ones with animal shapes to the most discreet unicoloured ones.
They are electrically powered and rechargeable, obviously they must be cordless because you will need to walk around with them. Many are specially designed for indoor use, while others can also be used outdoors.
Electric blankets
These are blankets that generate heat using electricity, ideal for those very cold or wintry nights when a conventional blanket just isn't enough. They work by means of high-strength electrical wiring, which is kept safely insulated inside the fabric. From a therapeutic point of view, they can be used to apply thermotherapy to large areas of the body.
Many of these electric blankets can be switched off automatically after a period of 2 to 5 hours. Thanks to this, you can safely leave them on while you sleep. Just remember to follow the instructions for use and maintenance properly.
Electric foot warmers
As the name suggests, they provide heat to the feet by means of electricity for therapeutic purposes or simply in case of very cold weather. They come in various designs, but basically consist of a small bag or pad in which the feet can be placed or placed. They are ideal for relieving sore feet at the end of a long day of work or sporting activities.
They work due to a resistant wiring that generates heat thanks to the Joule effect, when electricity circulates through it. Some models must be plugged into an electrical outlet, while others can be battery operated.
Instant heat packs
These bags generate heat quickly through a chemical reaction. To activate them you basically squeeze, shake and massage them, triggering the reaction. This makes them ideal in scenarios where you don't have a lot of time and an energy source such as electricity and gas.
Reusable instant heat packs that work through the crystallisation of sodium acetate stand out. Also, there are disposable models such as those that operate by dissolving magnesium sulphate in water.
Thermal clothing
This clothing is designed to retain body heat in those moments or places that are too cold. It is made from insulating and breathable materials, such that it does not allow heat to escape but also does not allow moisture to accumulate on the skin. It offers great comfort and comes in a variety of designs.
Thermal underwear such as long-sleeved T-shirts and leggings stand out. These garments are ideal as an inner layer against the cold when skiing or climbing a mountain, for example.
Hot water bottles
These are those classic bags or containers in which hot water can be poured and contained, often used for thermotherapy or to cope with the cold. The shape and material may vary, but they should have a spout for pouring in the liquid and a stopper to prevent it from spilling out. Many have a protective cover to prevent burns.
To use them, you will need to heat the water, let it stand for a few seconds and then carefully pour it into the bottle. Just fill the bottle two thirds full, don't fill it completely, and don't forget to put a protective cover on the bottle, or some kind of cloth if you don't have one, before putting it on your skin.