Rheumatic diseases are very common musculoskeletal complaints in older people. They produce painful symptoms in the joints that are very uncomfortable. The most common types of arthritis in the elderly include rheumatoid arthritis and osteoarthritis.
These pathologies tend to generate a higher consumption of drugs to improve inflammation and pain. In the search for alternative treatments that reduce the consumption of drugs and avoid adverse effects and medical complications, microwave wheat bags have emerged as a great alternative. Here, we will tell you about their benefits and how to use them correctly.
What are the benefits of applying heat to relieve osteoarthritis joint pain?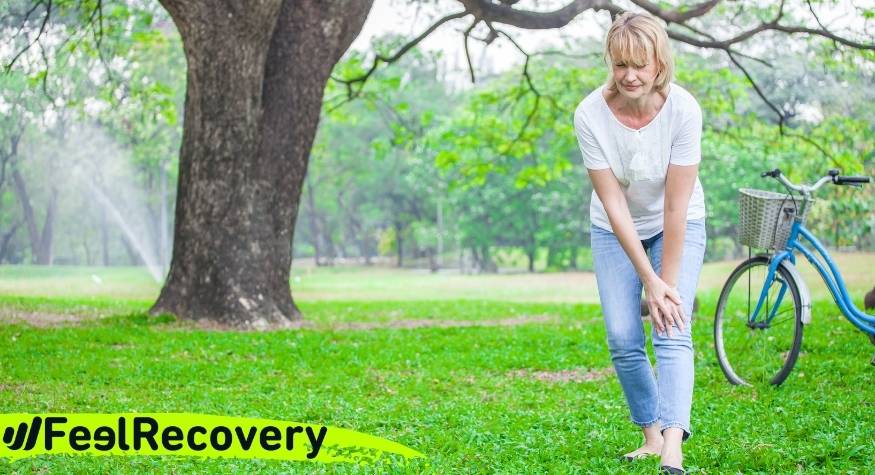 The use of heat is the simplest way to relieve pain and inflammation due to arthritis and osteoarthritis. Although these conditions have different origins, the clinical manifestations are often the same. They are chronic conditions that respond very well to local application of thermotherapy.
To give you a better understanding of thermotherapy, we will explain in more detail the benefits of heat in these pathologies:
Reduces inflammation
Arthritis and osteoarthritis can cause a lot of stiffness and as a consequence, people feel a lot of pain and inflammation. With the application of heat locally, a better blood supply to the area is achieved. This contributes to a better oxygenation of the tissues which guarantees a better function of the tissues. Oxygen accelerates the recovery process, therefore, there is an improvement in the reduction of pain and inflammation.
Improved elasticity
When heat is applied to a joint, the tissues undergo distension which greatly improves the elasticity of tendons and ligaments. This is a great benefit for people suffering from arthritis or osteoarthritis because they are usually very stiff. When heat is applied correctly, joint mobility can be increased favourably and gradually.
Tissue recovery occurs
It has been proven that the supply of oxygen caused by heat at the joint level improves many functions of the joint structures. It should be remembered that in all forms of arthritis there is considerable damage to the intra-articular cartilage. Ligaments and tendons also suffer damage due to recurrent excess inflammation.
When heat is applied in a controlled manner to the painful areas, the blood flow is increased and many micronutrients are supplied. This allows the cartilage to gradually regenerate internally and the joint to improve. Tendons and ligaments also improve their damaged structures.
Sedative and analgesic effects
The increased oxygen supply to the neuromuscular apparatus caused by heat inhibits certain nerve functions. This improves the sensation of pain in the joints, as it works as a sedative and analgesic. By reducing the sensation of pain, our mood improves, the mobility of the joints increases and we feel better in general.
Bestseller
Very happy with this product
This is longer than my usual wheatbag which makes a difference it is good that one side is soft and the other side is a more robust cotton feel
Nice length, not too short and just fits another cover from our old one. Could do with staying warmer for a bit longer than the hour ish, but having had my last one catch fire I am dubious about leaving for too long in the microwave even with the cup of water.
Lovely quality smells amazing extra long lovely gift
What should we bear in mind when using microwave wheat bags with older people with rheumatoid diseases?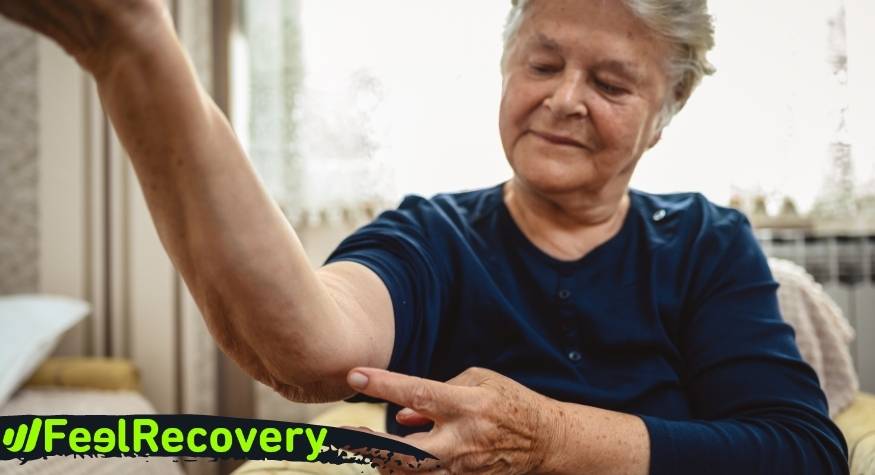 While it is true that the application of heat in older people with rheumatoid diseases is very beneficial, certain precautions must be taken. Certain recommendations should be followed to avoid further damage or complications of the inflammatory condition.
Never apply to inflamed skin
Arthritis and osteoarthritis often generate inflammatory crises that can manifest themselves at the level of the skin surrounding the joint. In this case, the application of warm wheat bags is contraindicated because it can generate much more inflammation and complicate the symptoms.
Careful with the skin
Our thermal pillows can be placed directly on the skin without any danger to the patient, this is because they are made of 100% cotton fabric, this type of fabric is breathable, natural and very resistant to high temperatures, which makes it ideal for transmitting heat without causing burns.
Although it is true that the skin of the elderly is much thinner and more fragile than that of young people and can therefore be damaged more easily. This is why we must check the temperature of the thermal pillows once they have been heated to make sure that they are not too hot and can damage the fine skin of the elderly.
Keep them more hydrated
Older people do not have good body fluid management, so they tend to feel less thirsty. They may also lose more fluids through their skin when heat is applied, so they need to be kept well hydrated. If they do not pay attention to this, they can become dehydrated more easily.
Burns can occur
Although most elderly people are more sensitive to heat, others may be the opposite. Some older people are less sensitive to heat and if the temperature is not controlled, burns can occur.
What are the best wheat bags for arthritis in hands, wrists, elbows and knees?
There are many options on the market to make joint heat therapy easier and more comfortable. Microwave wheat bags are very useful and due to their wide range of shapes can be used on hands, wrists, elbows and knees. That is why we have made a selection of the models that are best suited to these pathologies:
Thermal pillow for joint pain
This product is a pillow specially designed for joints as it has a more anatomical design. Thanks to its elastic fastening strap it can be adapted to any part of the body, including shoulders, elbows, hands, knees and ankles. Inside are avender flowers which concentrate the heat and guarantee a rapid improvement of pain.
Arthritis gloves for microwave heating
These are specially designed to be used on the hands and are therefore shaped like mittens. They are ideal for stiff and painful wrist joints such as in arthritis, osteoarthritis and carpal tunnel syndrome. The lavender flowers are very well distributed in the mitten to guarantee their effect on the hands.
Microwavable heated slippers
This is a revolutionary article, very new and practical for treating arthritic conditions in feet and very useful for heating them. The lavender flowers will give you a feeling of wellbeing and comfort that will allow you to rest better. In addition, they are one size fits all, so they can be used by people from size 35 to 43, they are very easy to use and very efficient for the ailments.
Multipurpose wheat bag
This product is designed to relieve arthritis pain and discomfort in any area of the body. It is useful for rheumatic conditions in the cervical, lumbar, upper and lower extremities, and even for abdominal pain and cramps. Its internal components of wheat and lavender flowers allow a very effective and simple thermotherapy that will relieve pain.