Although the useful life of the wheat bags is more than 10 years, it is always advisable to give them some care and maintenance so that they last as long as possible and in the best possible condition.
They are simple and easy to do, but we must take them into account in order to preserve the properties and health benefits of our wheat bags for microwave heating.
How to preserve the seeds in the heat packs so that they last longer?
The first thing to know is that the microwavable heating pad is filled with wheat and lavender flowers. All these products are for animal and human consumption and therefore the treatments to which they have been subjected allow them to be stored for a limited time without being consumed, but in principle, they do not last forever.
We say in principle because what can cause these foods to deteriorate is that they are attacked by tiny beetles that feed on the wheat. It is very easy and simple to avoid this and always in a natural way. All you have to do is to use the wheat bag in the microwave frequently. Once you have heated it 10 times, you can rest assured that you won't see any seed predators ever again.
It is also very easy to get it if you keep it in the freezer for 15 days or more. This is more common in the summer months when, if you don't use the wheat bag, you can store it in the freezer until the next use, or take advantage of the fact that you have it refrigerated and refresh yourself with the wheat bag.
Finally, it is interesting to keep the original box to store the microwave bag, because it is made of breathable cardboard, we recommend keeping it inside the box in a dry place. Under no circumstances should the bags be stored in plastic bags (except when in the fridge or freezer).
Bestseller
Gift for friend. She was happy with the quality
This a good and handy product. I suffer with tension in my neck and shoulders - this brings relief.
Lovely design. Ideal for neck pain
Its ok,but does not hold heat long.
I only ever used it the way it is adviced, but it has already been damaged by heat, and the grains have cooked. Terrible and pricey.
A good long wheat bag that is very comfortable and effective
This heaty wheaty is awesome! It smells amazing, fits snug against my neck and the heat gets to exactly where I need it. Fabulous.
Does not stay warm enough for long
Very happy with this purchase and it has a lovely scent
I bought this for my dad who suffers with his neck and shoulders . He has used it everyday and he said it was the best present he ever had, bless him. It is beautifully made and I was so pleased with the quality. I would recommend this to everyone it's amazing 😊. Thank you
How often is it advisable to use the microwave heat bag?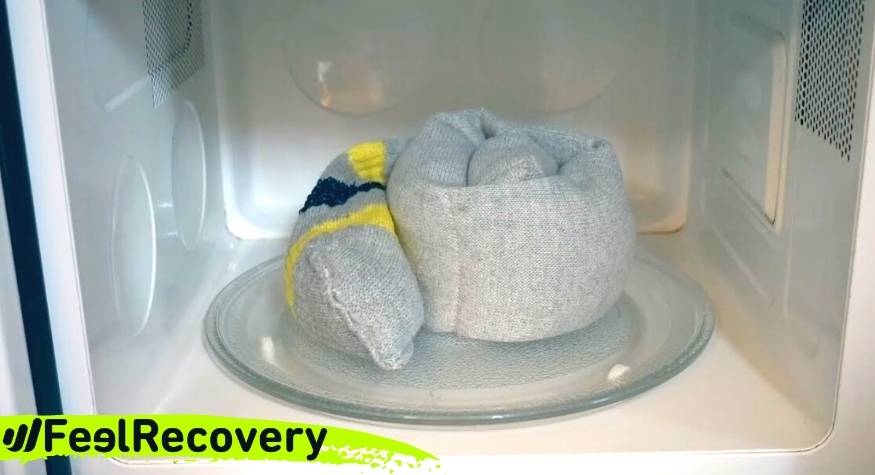 If it is for health and wellness reasons, you can safely use it several times a day and enjoy every time you use it. On the other hand, if the question is for conservation, following the guidelines we have left in the previous question, you may have already clarified your doubts.
In any case, the important thing is that when the microwave heat pack is new, it should be used in the microwave frequently until its first 10 uses because the wheat and lavender we use is for human and animal consumption and some form of resistance may remain, as the products used to treat it after harvesting are quite harmless.
This is not something you should be concerned about at all. Just take this information to learn a little more about preservation, but don't think that it will be too much work to keep your wheat bag in good condition. It is one of the most effective natural remedies available and very easy to use and maintain.
All these maintenance steps can be skipped if you constantly use the microwavable heat pack, be it to warm your hands, feet, to treat muscle pain, menstrual pain, neck pain, back pain, blepharitis, dry eyes, children's colic, and so on and so forth.
How to rehydrate the seeds of the wheat bags so that the heat lasts longer?
When you have been using the hot and cold cushion for a while, you may notice that it takes longer to warm up, that it does not warm up as much as the first few times, or that the heat lasts for a shorter time. This is because the seed, however little it is, retains a minimum amount of moisture that is lost with use, and it is this moisture that causes it to retain heat longer, reach higher temperatures and heat up faster.
To reuse the wheat bag as the first time, we recommend every 10 uses or every 6 months, spray very lightly with a spray or splash a few drops of water on the cushion with your hand and heat it up, so the seeds will rehydrate and it will look like we have a new microwave heat pack. It is important not to do this continuously, as too much moisture can ruin our microwavablewheat bag.
Steps to rehydrate the wheat bags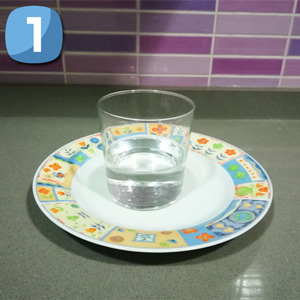 Step 1: Fill half a glass of water and place it on a clean plate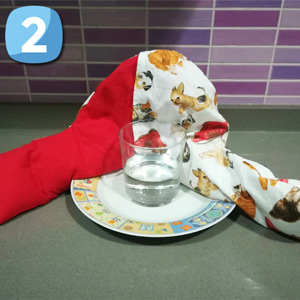 Step 2: Place the wheat bag on the same plate as the glass of water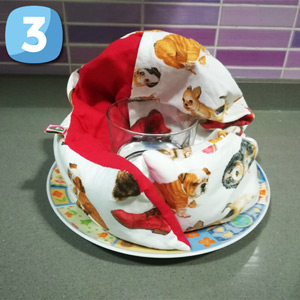 Step 3: Surround the glass of water with the hot pack on top of the plate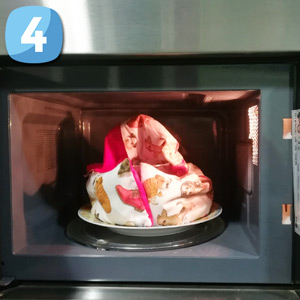 Step 4: Place the plate with the wheat bag and the glass in the microwave and heat it for 1 minute
This will depend on the model of heating pad for microwave you are using. The important thing is what we have described in the previous question, that the seeds keep a minimum of humidity so that it keeps the heat longer without spoiling the grain. If the model of wheat bag we have is very large, we will spray or splash a few drops of water on top of it every 6 months.
If the model is of a medium or small size, we can do the following every 10 uses:
Place a half-full glass of water in the centre of the microwave dish.
Surround the glass with the wheat bag for microwave to be heated.
Heat in the microwave for the time corresponding to each model.
Can we machine wash the wheat bag for microwave to keep it clean?
Of course it can be washed, but only the outer cover. All microwavable wheat bags, except the mittens, have a removable cover so that they can be removed and washed whenever needed.
As they are made of 100% cotton fabric, they should be treated as such and washed at 20ºC or 40ºC. It should be taken into account for bright colours that, the first time, it may fade a little, so it is advisable to wash it with dark-coloured garments or, if not, simply wash it by hand with a few drops of detergent and cold water.