Microwave heating pads have been a great solution for relieving most body aches and pains. By simply placing them in the microwave or freezer for a few minutes, you can enjoy the properties of thermotherapy. They are also very easy to use, which is why they will always be a favourite in any home.
They are usually filled with lavender seeds and flowers, ideal for applying aromatherapy at bedtime. If you want to know a little more about these pillows, be sure to read the following post. Here we will tell you what they are, what they are for, their benefits and how to use them correctly.
What are microwave heating pads and what are they for?
Heating pads for microwave are a kind of sack made of cotton fabrics and filled mostly with seeds. They are very useful for relieving musculoskeletal pain and also for relieving menstrual and abdominal cramps. They withstand cold and heat very well, and thanks to this they can offer the great benefits of thermotherapy, both for cold and heat.
These pads can be found in different shapes, models and sizes, which can be used to treat different parts of the body. They are considered the therapeutic complement to many joint and muscle ailments, as well as a method of relaxation.
Bestseller
Nice length, not too short and just fits another cover from our old one. Could do with staying warmer for a bit longer than the hour ish, but having had my last one catch fire I am dubious about leaving for too long in the microwave even with the cup of water.
Lovely quality smells amazing extra long lovely gift
What are the health benefits of heating pads for microwave?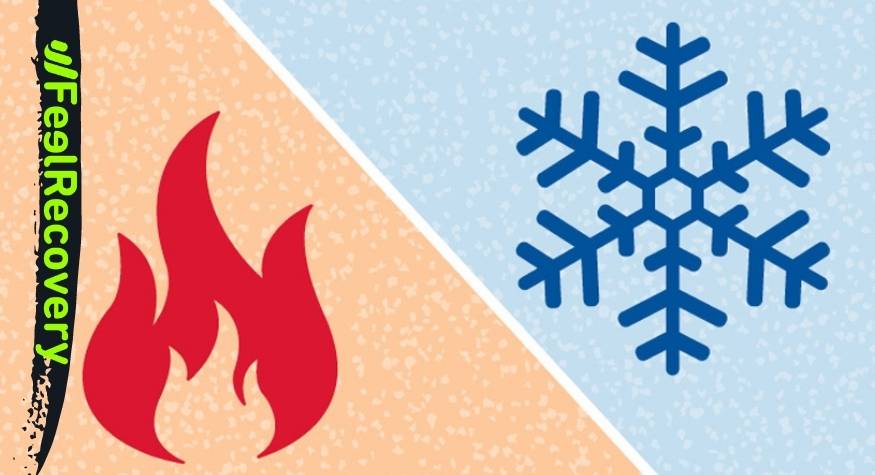 As we have already mentioned, microwave heating pads offer many health and body benefits. They can be used hot and cold to enjoy their great benefits in the area of the body where they are applied.
Among the benefits that stand out the most are:
Benefits of cold application
Applying cold heating pads is very effective for acute injuries, such as trauma, muscle tears, fractures, etc. However, it should be borne in mind that cold is useful for the first 72 hours after the injury has occurred:
They provide anti-inflammatory effects: The cold causes peripheral vasoconstriction, leading to a reduction of the blood supply to the tissues. This prevents inflammation-promoting substances from reaching the site of injury and causing inflammation. In this way, the area is kept free of oedema and the swelling is controlled.
Analgesic effects: The cold inactivates the peripheral nerves in the area where the cold therapy is applied, which considerably reduces pain. Initially, it causes an elevation of the pain threshold, and then dissipates the pain sensation that has been generated locally.
Allows early recovery: By providing great anti-inflammatory and analgesic benefits, it allows a faster recovery of the tissues and the injured area. When applied correctly during the first 72 hours after the injury, it allows a faster recovery.
Benefits of heat application
Heat is much more effective in treating chronic injuries such as arthritis, osteoarthritis, lumbago, muscle strains, among others. Also, it is often used after 72 hours of injury in contrast therapy or simply heat.
Among the main benefits we can mention:
Relaxing effect on soft tissues: Heat offers the ability to provide relaxation of muscles, ligaments and tendons. It allows a lengthening of the fibres of the tissues, which guarantees a rapid improvement of the contractures of the soft tissues.
Analgesic and anti-inflammatory effect: By allowing a better blood supply to the tissues, it allows a rapid recovery from injuries. This guarantees a considerable improvement of pain and inflammation locally.
Relaxing aromatherapy effect: Lavender flowers release their essential oils with heat and generate pleasant smells that help to relax. It is very useful for people suffering from insomnia or to improve moods.
How to use microwave heating pads for pain relief?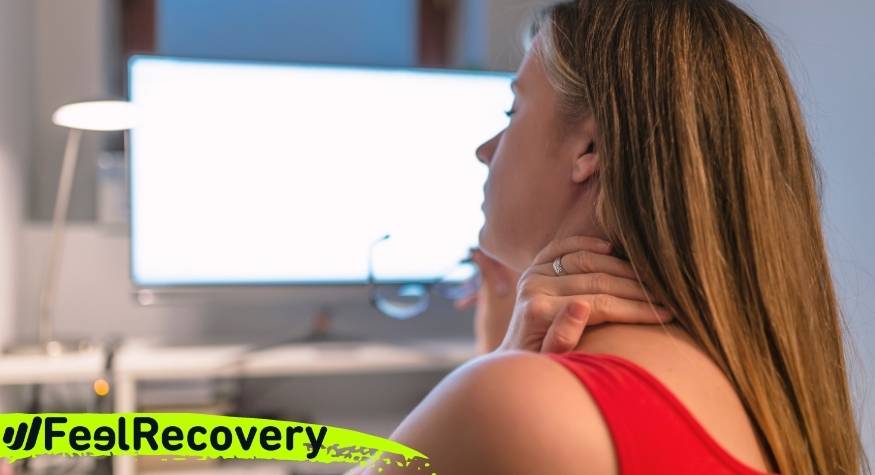 After knowing the great benefits of microwave heating pads for pain relief, it is important to know how to use them correctly. These pads are made of excellent quality materials that are able to withstand heat and cold.
Here's how to prepare and use them correctly:
For heat therapy
These heating pads can be heated in microwaves as follows:
Microwave: Put the pad in the microwave and use maximum power for about 1 minute and a half. Afterwards, remove and confirm the temperature of the pillow by touching it with your hand. If a higher temperature is required, put it back in the microwave for a further 30 seconds.
Place the pad on the area: You should place the pad on the affected area for 15 to 20 minutes, with exposure periods every 2 hours or so. It is not recommended to use it for more than 30 minutes at a time.
Repeat the process: You can repeat the process as many times as necessary, as long as you do not exceed 25-30 minutes of application. Also, make sure that there are no changes in skin colour or too much redness to avoid further damage.
For cold therapy
These heating pads can be cooled in freezers or refrigerators as follows:
Put in the freezer: Cooling the pad is very easy, just put it in the freezer for about 2 hours. This ensures that the pad can reach the right temperature.
Apply the pad to the area: Use the pad for approximately 10 to 15 minutes on the affected area. Make sure that no colour changes are generated on the skin to avoid burns and irritation.
Repeat the process: After the exposure time is over, put the pad back in the freezer. You can repeat the application 3 to 4 times a day or apply every 2-3 hours.